Train to Teach
Would you like to train to teach?
Would you like to join one of the most rewarding professions?
There are many different routes into teaching more information on these can be found on the website: Inspire the next generation | Get Into Teaching (education.gov.uk) On the website there is lots of valuable information about routes into teaching and how to apply.
If you would like further information about training to teach please do contact the school's ITT professional tutor using the primary email address for the Academy - enquiries@haz5d.com and include "ITT/Train to Teach" in the subject line.
Below you will find further information below about the local Initial Teacher Training partnerships that we work with and host Initial Teacher Training placements for.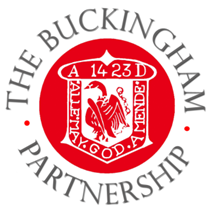 The Buckingham Partnership
The Buckingham Partnership offers a blend of academic and school-based teacher training across a diverse range of linked schools. The Partnership works closely with the University of Bath Spa allowing to award both PGCE and QTS.
We cover most of the subjects currently taught in English secondary schools.
You will work alongside expert colleagues in the classroom and teach across the key stages 3, 4 and 5. Secondary trainees receive 6 full days of additional specialist subject training during the year.
Trainees have a main placement in one school for the academic year, with a shorter placement at a contrasting school built in during the year.
Secondary trainees are based in school four days a week and attend training at the Buckingham Partnership once a week.
We believe that the key to outstanding teacher training is providing the most varied experiences for our trainees. We have a rich and broad curriculum to ensure you experience every aspect of teaching
From placements in Africa, to experiencing classrooms in remote or disadvantaged areas of this country, we are committed to broadening the experiences of our trainees to allow them to become the best teachers they can be.
We recruit trainee teachers with the vision to see how their experience and talents can help shape the future of education and the futures of the young people they hope to teach.
As a teacher training provider we are committed to training the next generation of visionary teachers. We achieve this through our excellent and varied training programme which utilises both the expert knowledge of our team along with that of skilled practitioners currently working in the education sector.
We are constantly evaluating our training programme to stay up to date with all developments in educational practice.
By choosing to train with BPSCITT you can be assured that you will be taking your first step on your journey to becoming a visionary teacher.
We know that the decision to embark on teacher training is an important one which is why we have designed a programme that focuses on the individual.
We value the experience you bring to the classroom. Our course is not a 'one size fits all approach'. We look at your experience, strengths and areas for development and shape the course around you creating a bespoke programme to suit you.. Whether looking for a suitable placement school or planning your training needs, every part of the course is matched to your needs
We place a great deal of importance on the wellbeing of our trainees. From the day you start the course, to the day you finish and beyond, you can be assured that our team will support you every step of the way.
For more information about the course and how to apply please contact Olivia Lewis on 01280 852039 or visit the BPSCITT website https://www.bpscitt.uk/

The Grand Union Teacher Training Partnership
The Grand Union Teacher Training Partnership has been training high quality teachers for local schools since 1997. We have a purpose built training centre at Sponne School and offer a practical, full time teacher training course in Business Studies, English, Geography, History, Maths, Modern Foreign Languages, Biology, Physics, Chemistry, Design Technology, PE and Computer Science.
Working closely with our Lead School, Sponne, we are made up of a consortium of local schools in the Milton Keynes and Northamptonshire areas (Hazeley Academy, Shenley Brook End, Lord Grey, The Radcliffe School, Magdalen, Moulton, Abbeyfield, Campion, Guilsborough Academy, Elizabeth Woodville School North and South, Moulton, Chenderit, Kettering Science Academy, Silverstone UTC and Caroline Chisholm School).
We have a 100% recruitment success rate for all those wishing to find work as Teachers.
Ofsted noted in 2013 'The exceptional employment rates reflect the high regard in which the trainees and training are held by local schools…Many go on to gain roles of responsibility within the SCITT partnership as mentors, subject leaders or managers.' and that there is a 'well-established partnership of good and outstanding schools that are committed to ensuring trainees enter the profession as good or better teachers'. Our trainees spend most of the year in one or other of our partnership schools where they involve themselves fully in school life gaining valuable in-school experience.
Tax free bursaries are available at varying rates depending upon your degree classification and the subject you are training to teach. Other financial assistance may also be available.
Contact us now if you are interested in training to teach. To be eligible, you must have Maths and English GCSE at grade C or above and be expected to graduate with a classification of 2:2 or above.
To obtain more information about our course and how to apply please email us at gutprecruitment@sponne.org.uk telephone us on 01327 350284 ext 253 or go to our website at www.gutp.co.uk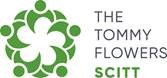 Tommy Flowers SCITT
The Tommy Flowers SCITT is an Outstanding (Ofsted, 2017) provider of teacher training for primary and secondary school teachers. The partnership works with over 40 primary and secondary schools across Milton Keynes and the surrounding area. Bursaries, scholarships and salaries are available for some courses."
More information can be found on the website: https://tommyflowersscitt.co.uk/
Two Mile Ash Initial Teacher Training Partnership
c/o Two Mile Ash School, The High Street, Two Mile Ash, Milton Keynes, MK8 8LH
Tel: 01908 562262 Email: itt@tma.bucks.sch.uk
If you would like further information about teacher training please contact us on Enquiries Enquiries@thehazeleyacademy.com and put ITT (Initial Teacher Training) in the subject line of your email.