Behaviour and attitudes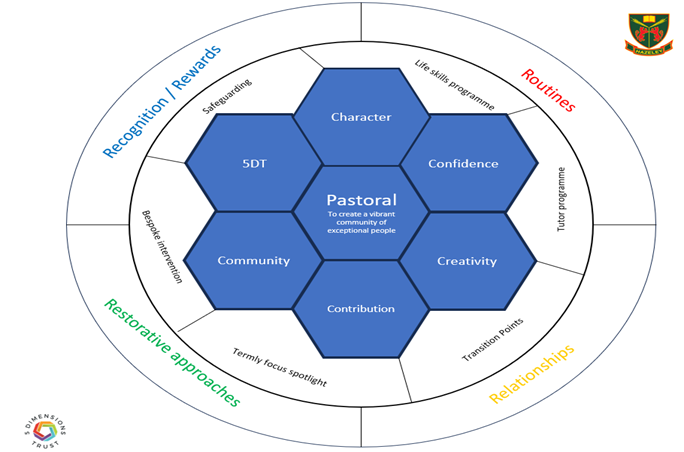 The Hazeley Academy is a safe, calm and nurturing school, we take pride in establishing a climate which minimalizes disruption and in turn leads to excellent outcomes.
Ofsted 2018 The behaviour of the great majority of pupils in lessons and around the school is exemplary. They are kind and respectful towards each other and their teachers. Pupils are proud of their school, wear their uniforms smartly and take good care of the school environment. Pupils told inspectors they enjoy school, and this is reflected in their high levels of attendance.
Our Behaviour Curriculum is based on two assumptions :
All students want to do what is expected of them.
What is often considered poor behaviour from students is often due to a lack of high expectations, clarity, consistency and respect in adult behaviour.
We endeavour to support the minority of students who encounter difficulties in reaching our expectations in a myriad of appropriate ways, considering individual needs and make reasonable adjustments.
Our behaviour curriculum is centred around the 5D Trust's overarching aim of 'creating a vibrant community of exceptional people' through our consistent approach which guide our daily interactions with our community, known as our 4 Rs
| | |
| --- | --- |
| Routines | Clear routines that lead to positive learning habits inside and outside the classroom (such as planners out on table each lesson, movement in corridors, entering quietly for a lead lesson). Clear routines reduce uncertainty for students. |
| Relationships | Highly positive student-adult and student-student communications based on respect and honesty. |
| Recognition (rewards) | Proportionate recognition, based around developing an intrinsic motivation and sense of self worth. At times we do recognise the role extrinsic rewards can play in motivating students and acknowledging positive behaviours. |
| Restorative practices | Conversations and a period of reflection lead to improvements. IF things don't go to plan, we consciously look to improve through repairing or resetting relationships and resolving conflict. |
Positive behaviour reflects the values of The Hazeley Academy which is routinely taught through our Hazeley Codes, and Stamp System. This positively recognises and acknowledges what good behaviour looks like and give absolute clarity on what is expected and encouraged, as well as what is prohibited. More can be found in our behaviour policy found here: Behaviour Policy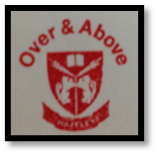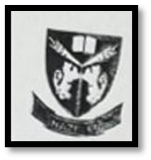 Communicate effectively
On time
Do as asked first time of asking
Equipment for learning.
Succeed
Our core values which are promoted at every opportunity are: Character, Confidence, Creativity, Community and Contribution (known as our 5 Cs)
Expected behaviour:
| | |
| --- | --- |
| Character | We have respect, integrity, loyalty, high expectations and resilience. We believe the differences amongst us make us even stronger. |
| Confidence | We trust ourselves and each other, relish taking calculated risks; we understand honest mistakes occur and learn from them together. |
| Creativity | We enjoy working together: designing, creating and reflecting upon solutions, including how to improve ourselves and each other, in so doing, making our Academy a truly inspiring place. |
| Contribution | We grow through engaging, helping and supporting others; participating in positive causes that make a difference to ourselves and others. |
| Community | We use our shared values to understand each other, to do the right thing and enable everyone to feel valued playing their part in growing our vibrant community of exceptional people. |
Our behaviour curriculum pervades everything we do at Hazeley and opportunities are acted upon, crafted or spotlighted to teach good behaviour, through excellent routines, highly positive relationships, recognition and restorative approaches. This can be seen through:
Life skills programme (see attached link)
We purposely teach behaviours, delivered by the form tutor, linked to safety, wellbeing, and living in modern Britain.
Morning registration time programme
A full tutor programme aligned to creating highly positive relationships amongst students, where deep connections and loyalty to one another is fostered. Positive behaviours are taught through a termly focus on gratitude, integrity, kindness, manners, self-regulation and welcoming.
Lead lessons (see attached link)
Lead lessons take place on a weekly basis and link to our core Values of character, confidence, creativity, contribution or community.
Interventions
Interventions provide further support to teach positive behaviours, through:
Mentoring with R2L learning mentors
Behaviour coaches, Teaching Assistant and HLTA's interventions on individual, or small group basis.
Anti Bullying conferences for small group and year groups.
Small group intervention such as Living Life To The Full, Sofea Project, Caldicott experience, Box Clever or Zones of Regulation work shops
Whole school, or year group behaviour 'spotlights'
School Routines:
Not an exhaustive list, but to highlight some of our key routines during the academy day.
Registration and Attendance
Students are allowed on the school site at 8.00am in the canteen only. At 8.20am, students are permitted to enter the academy corridors prior to form time which starts at 8.40am. If students are not in school by 8.35am, they must sign in at reception and are recorded as late.
Whenever students leave school between 08.45am and 3.15pm they must sign out at reception to ensure that their absence is taken into account in the event of a fire. When they return from an appointment they must sign back in at reception.
Movement Around the School. We ask that students:
Walk on the left hand side of all corridors.
In A,B, E corridors - follow the one way system
Move quickly between the 5-minute movement bell, and to and from social breaks.
Mobile phones are permitted to be used in the canteen or outside only. They must be out of sight and turned on silent in lessons and at all other times, otherwise when seen, they will be confiscated.
Students should not be in the corridors during lesson time, unless they have a note in their planner giving permission.
Conduct in Lessons
At the start of each lesson there should be silence whilst the register is taken in the first 5 minutes and at all points in the lesson when a teacher or student is addressing the whole class. Food and drink will not normally be consumed in lessons.
Students are expected to enter a room quietly, follow our Hazeley Code, and have their planner out on their desk, ready for stamping.
Water bottles to be encouraged to be taken into class, but not permitted to be consumed in science or IT lessons.
Students receive regular praise and rewards for meeting our Hazeley Code, whilst occasionally sanctions are used to give extra support, or act as a deterrent to students who do not yet meet our expectations. The circumstances when sanctions might be used are clearly communicated to students, staff and parents.
Please also remind yourself of our home school agreement here that all parents signed up to when you joined the school.
Adjustments are occasionally made to routines for pupils with additional needs, where appropriate and reasonable, to ensure all pupils can meet behavioural expectations. These adjustments may be temporary.
Break or Lunch Times
Only three year groups are ever on lunch at any one time. This gives students space and reduces any lengthy queues for food purchases or toilets.
Students should only eat in the canteen or outside. Food or drinks must not be consumed in the corridors
Students should not enter the main school during social times. Only the canteen, library, or outside is available.
We believe that if our behaviour curriculum is delivered according to the principles set out above, sanctions become less necessary and the school community will feel safe, enjoy positive relationships and benefit from high attendance, leading to excellent outcomes for students.