Sports Success!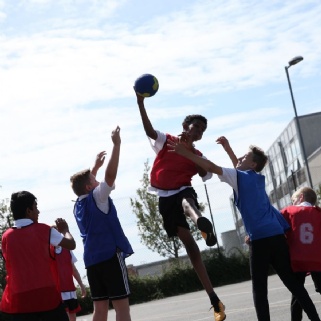 We have some excellent sports news to share with you!
FOOTBALL:
We are delighted to announce that all three of our football teams that entered the County Cup are through to the finals!
Last week our Year 9's drew 3-3 and then won the penalty shootout 4-2 in their semi-final against Holmer Green.
On Monday, the Year 10's beat Cottesloe 1-0 and on Tuesday, year 11 completed the hat trick and beat Aylesbury Grammar School 3-1!
We are extremely proud of the teams for their hard fought victories.
The County Cup Finals day is on 19th March and will be held at Arbour Park, Slough. Kick off times on the day are as follows:
Year 11 -10.30am
Year 10 - 12.30pm
Year 9 -2.30pm
If you are able to attend, and would like to watch, please note that you would be most welcome. The support would be greatly appreciated!
BASKETBALL:
We are very proud that after 10 weeks of basketball tournaments, our Year 9 and Year 11 teams are through to the MK Schools Basketball finals.
The finals will be played in the new sports hall at Radcliffe School as follows:
Tuesday 17th March Year 9 v St Pauls at 4.40pm
Tuesday 24th March Year 11 v St Pauls at 4.40pm
We look forward to updating you after the finals.
Mr Hall
Head of PE