Meet the Principal Student Team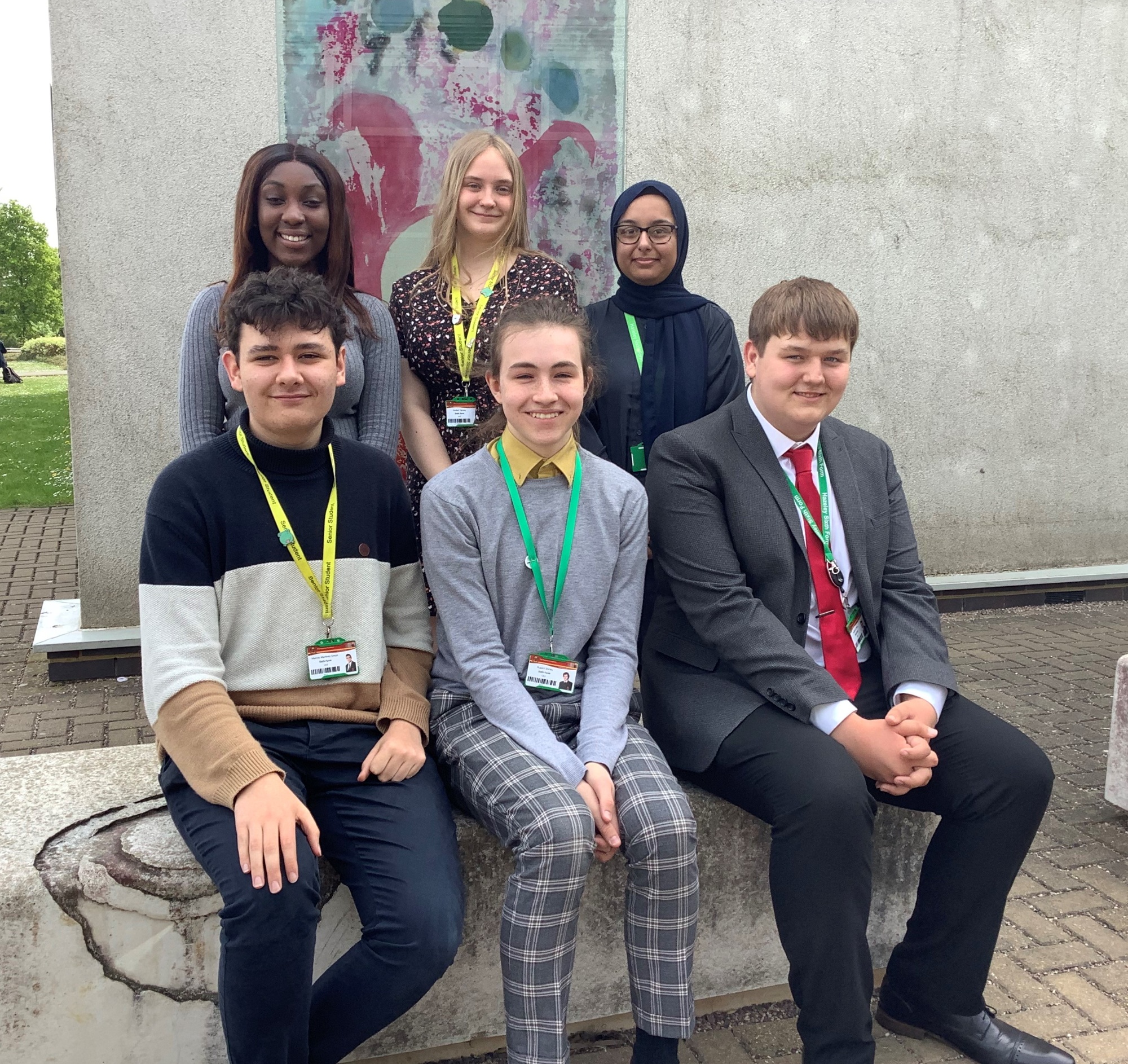 Rupert- Principal Student
I am currently studying English, History and Drama at Hazeley. I'm a Subject Ambassador for History, an Acceler8 tutor for English and take part in numerous extra-curricular projects, especially in Drama, such as being the lead in last year's school musical. I am hoping to study Theatre and Directing at University.
Anabel- Principal Student
Hello! I am Anabel and I am Principal Girl. I have been at The Hazeley Academy since Year 7 and have always loved to get involved within the school community. I currently study Biology, Chemistry and Mathematics at A-Level and will be applying to university to study Veterinary Medicine.
Marcos- Deputy Principal Student
I am a Year 13 student who has been in the school since September of Year 7 and have participated in a multitude of activities that the school has been able to offer to me throughout my academic life here, such as the Bronze Crest award in Year 9 and Duke of Edinburgh in Year 11. I am now studying Biology, Chemistry, Maths and Spanish A level and hope to study Chemistry at university, with the goal to obtain a degree to be able to work in either food phytochemistry or become a science teacher.
Esther- Deputy Principal Student
Hi, I am Esther, and I am the Deputy Principal student. I love meeting new people and sharing ideas with others. Here at the Hazeley Academy, there are many opportunities for me to expand my knowledge and strengthen my abilities. I am currently studying A-level Biology, Chemistry, and Geography in hopes of becoming an orthodontic therapist in the future.
Momana- Assistant Principal Student
I'm Momana and I was an external student, so moved to Hazeley for Sixth Form. The subjects I am studying are English literature, History and Politics and I also took the EPQ. From studying Politics, I have realised I would like to take it on a degree level and therefore I am hoping to study Politics and International Relations at university.
Hayden- Assistant Principal Student
Hello! I'm Hayden, I have been at Hazeley since Year 7, and I am an Assistant Principal Student within the Sixth Form. I have often enjoyed being able to assist with the vibrant community that exists at Hazeley! I am currently studying Business, Finance and IT, and plan to do an apprenticeship in Finance once I have finished my A levels.