Duke of Edinburgh Update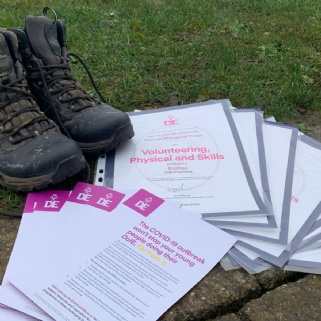 Eight of our Year 10 students have now completed the Physical, Volunteering and Skills sections of their Bronze DofE award and will today receive a certificate of achievement for these.
The health and safety of everyone involved with the DofE is the most important thing to us, and considering the challenges these young people have faced this year, all participants between 1st June 2020 and 31st July will receive an additional certificate for these sections.
We have been fortunate enough that we have been able to safely run Bronze and Silver DofE expeditions following new COVID-19 guidance, so these students can also look forward to the full certificate coming to them very soon.
A huge well done to all our 115 Bronze award participants and our 27 Silver award participants for all your hard work so far. We're very proud of you!
To find out more about DofE with a difference please follow this link - https://www.dofe.org/dofewithadifference/
#Character #Confidence #Creativity #DofE #DofEWithADifference