MILTON KEYNES YOUNG MUSICIAN OF THE YEAR 2020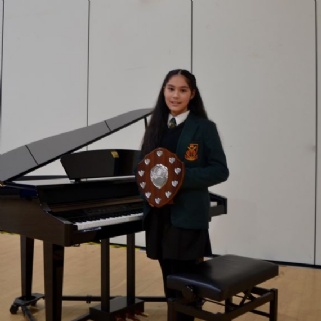 We are incredibly proud of our Year 7 student, Lavender, who won 1st prize in the Milton Keynes "Young Musician of the Year" competition this week.
Lavender's piano skills shone through as she performed a Scarlatti Piano Sonata and a Chopin Nocturne at Ousedale School on Wednesday 12th February, at the event organised by the Rotary Club.
Lavender will compete against students from Bedfordshire, Buckinghamshire and Hertfordshire in the District Final on Sunday 1st March.
Good luck Lavender!