A time to pause, CELEBRATE and choose the best next steps ​​​​​​​​​​​​​​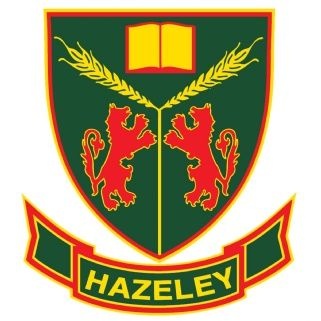 Miss Whiteman and I worked out that we have over half a century of GCSE results days between us, (it's a very even split). Each day shared with hundreds of students, teachers, families and members of the wider community who have worked hard together to make sure that the results are as good as they possibly can be. This is my first as the Dad of a GCSE student, and second in Covid times, but my advice remains the same; pause and let the moment settle in, celebrate your successes, and choose your best next steps.
Pause
The GCSE class of 2021 have achieved grades that stand up to any other year group, they underwent rigorous assessments, carefully moderated, to validate their results. We must not forget they had to do much of their learning away from the support of the physical classroom and facing the stress and uncertainty created by a pandemic.
With the need for remote learning, this year more than any other the support of parents has been critical. Taking on impromptu roles from stand in IT technicians and home covid testers to lunchtime supervisors. Hazeley parents have been fabulous as have our partners at our fellow 5 Dimensions School Shenley Brook End, who have worked so closely with us for the benefit of all of our community.
CELEBRATE
The headline results are very much in line with the excellent outcomes of previous years. Some of our highest Y11 achievers whose grades where almost all 9s and 8s are listed below (not in rank order), where possible we have included their primary schools as we know they will be interested to see how their much-loved ex-students have progressed. Although I suspect some of them may be hard to recognise being a foot taller and some with facial hair any lumberjack would be proud of. One of the most lovely facts is that all of them appear to be staying with us and progressing to 6th form at Hazeley.
Name

Primary school

Destination

Diana

Gusta

Not known

Hazeley

Laraib

Kiani

Greenleys

Hazeley

Jacob

Walker

Not known

Hazeley

Rachael

Brunings

Westville

Hazeley

Gareth

Soh

Not known

Hazeley

Zar

Rafique

Not known

Hazeley

Archie

Smith

Priory Rise

Hazeley

Aimee

Milentijevic

Not known

Hazeley

Izzy

Silver

Oxley Park

Hazeley

Shabika

Vimalakumar

Not known

Hazeley

Leah

Herring

Not known

Hazeley

Anabel

Tierney

Giles Brook

Hazeley

Lewis

Corby

Priory Rise

Hazeley

Rishi

Manohar

Not known

Hazeley

Aishwarya

Deokar

Not known

Hazeley

Sienna

Edwards

Not known

Hazeley

Sawan

Upreti

Greenleys

Hazeley
Many of our students have shown particular character, confidence and creativity or have contributed extensively to our community, those below have been highlighted by our pastoral team.
Jai-Li has used her character and confidence to partake in the worldwide Bible Education work. This required volunteering to help others cope with the pandemic, problems in daily life and to live peacefully, reaching out to countries from Spain to Nigeria to Venezuela. This volunteer work has become a life-long goal for her and she has been able to use her knowledge of the Spanish language to assist others internationally. Jai-Li has been learning Nigerian, Pidgin, English and broadening her Spanish language skills into the South American territories and learning much about their cultures. Jai- li attended Emerson Valley school.
Sasha Snell has contributed extensively to her community: partaking in Milton Keynes Sea Cadets and achieving the level of Leading Cadet; working towards her BCU Kayak instructor and RYA Day Skipper sailing qualification; supporting Refugees Welcome Wolverton, by fundraising, attending monthly meetings and endeavouring to support Syrian children with adjusting to their new environment.
Evie Barrett who went to Christ the Sower Ecumenical Primary School should be congratulated for her creative flare when planning and creating decorations for the School Prom. Evie has shown great Character when fundraising for the charity 'Hearing Dogs for Deaf People' which entailed Evie to partake in a challenge earlier this year- she did fantastically to support the cause by making and selling cakes for a Ruby wedding anniversary and sold cupcakes.

Kady Saunders who also attended Christ the Sower Ecumenical Primary School showed her creativity when she created some brilliant art work for Milton Keynes CAHMS – her work has been admired by Service Users, employers and the Trust Executives.
Gemma Whitchurch who is an ex Giles Brook Primary student has a flare for football and has pursued her dreams, from playing for MK Dons since she was 8 years of age; winning the Sports Personality Award at Hazeley at the end of Year 8 and then becoming part of the ESFA England Schoolgirls squad, more recently. Gemma is leaving school to pursue a college course in Northampton in September.
Carmen Ruff has shown a great creative flare- not only has Carmen been a vibrant member of the school, she has also applied her talents to produce some fantastic work such as recording herself sing 'Defying gravity' as an interpretation of a War poem, for her English homework. Carmen has been offered a place at Dancebox and Arts where she will continue her talent in performing arts.
Oli Lynch anex Oxley Park Primary School student has shown great character and confidence during his time at Hazeley, reflected in his dedication to his school work, respectful manner to staff and peers and dedication to his passion- football. Oli has been offered a Scholarship with Luton FC, but despite this success and long hours spent training outside of school hours, Oli has remained dedicated to his studies and often received praise from his teachers for his hardwork.
Charlie Waller who went to Christ the Sower Ecumenical Primary School has also shown character and confidence, by achieving a scholarship with MK Dons within the last year. Charlie has dedicated his time equally to his studies and football, acknowledging the necessity of both to do well. Throughout his time at Hazeley, Charlie has been known for his respectful and polite manner towards staff and peers; he's been a likeable student across all subjects and he approaches all tasks with a 'can do' attitude.
Lewis Corby consistently achieved 100% attendance throughout his 5 years at Hazeley, winning various awards in the end of year assemblies and setting a great example for his peers. He's not only been punctual and dedicated to attending all lessons, he has also given everything his very best and approached tasks with a 'can do' attitude. Lewis has been a pleasure to teach across all subjects and we are sure that his dedication and focus will serve him well in whichever path he chooses to take. Lewis attended Priory Rise School.
Jasper Bulley has shown great resilience and dedication to his studies in the past 2 years. It hasn't always been easy but he persevered nonetheless and we are proud of the student and individual Jasper has become. He has been a great role model for some of his peers and we are sure his maturity, dedication and resilient character will serve him well in his future prospects. Jasper started his school career at Emerson Valley Middle School.
Sawan Upreti who previously attended Greenleys Middle school has been a hardworking and driven student throughout his time at Hazeley. Sawan's grades have been consistently exemplary, across all subjects, and this shows his dedication to his classwork and also the hours he's put into revising outside of school hours. Not only does he have a resilient nature but he's also a well respected member of the cohort, setting a brilliant example for his peers and the younger year groups.
Choose the best next steps
The overwhelming majority of Hazeley students have gained the grades they need to progress directly to their preferred next step, for the vast majority this will be our wonderful 6th Form. The few that have not quite achieved the grades they hoped for can expect support from the pastoral team by emailing sixthform@thehazeleyacademy.com. Experience shows that setbacks are temporary if approached collaboratively and wisely.
Most importantly all our students will leave Y11 as better versions of themselves. Like all exceptional people, not normal or perfect, but more than ready to take on the opportunities and challenges of the next phase of their lives. We are immensely proud of every one of them and hope that they carry on making the 5D Hazeley vision of "growing a vibrant community of exceptional people" a reality.
Well done to the entire Hazeley community, as always these individual success are the result of a true community effort.
Mr Nelson