A not-so-secret formula for success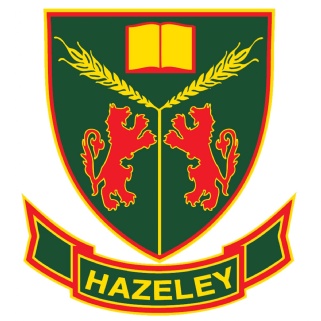 In many ways the formula for success in education is the same as the Olympics, natural ability + effort + opportunity + support + luck = success. The experience of every student is different, some of them enter the challenge with an abundance of natural ability, or lots of parental support, others find themselves encountering all sorts of unexpected challenges.
The class of 2021 may not have sat the traditional exams, but they did undergo rigorous, carefully moderated assessments and their achievements stand firm against any other year group of students. After all, they had to do much of their learning away from the support of the physical classroom and facing the stress and uncertainty of Covid.
Similar to athletes in preparation for the Olympics, they have all done their best to control the controllable' s. The pandemic brought many challenges, but it also taught these students the importance of community. Parents played a bigger role than ever helping their children access IT and keeping them emotionally strong. Our staff and their partners across our 5 Dimensions Trust, MK and beyond worked more closely together than ever before. The class of 2021 will not just leave with grades that reflect their academic ability, they will progress with a knowledge that they can navigate uncertainty and find success by working WITH people.
Some of our highest achievers and their intended destination are listed below, we have included their primary schools as we know they will be interested to see how their much-loved former students have progressed.
Rebecca Hardy AA*A St Thomas Aquinas - University of Lincoln to study English and Creative Writing
Ashwin Kandasamy AA*A* Bradwell Village Middle - Aston University to study Mechanical Engineering
Jujhar Kaur AAA Oxley Park - University of Bristol to study Film and English
Selasi Leckey A*A*A* Christ the Sower - University of Warwick to study Discrete Mathematics
Tanaka Mbvumira A*A*A Giffard park Primary - University of Southampton to study Mechanical Engineering
Dan McCorquodale AAA Oxley Park - University of Birmingham to study Mathematics with Business Management
Eshan Patel A*A*A* The Grove - University of Warwick to study Economics
Jennifer Reynolds A*A*A St Thomas Aquinas - University of Warwick to study Law
Magdalena Romanowicz AAA Christ the Sower - University of Leeds to study Psychology
Ellie Smith AAA- Christ the Sower - University of York to study Mathematics
Mohammed Sultan A*A*A*A* Iqbal Memorial Institute India- University of Warwick to study Physics
Mia Dempsey A*AA- Oxley Park - University of Warwick to study Biological Sciences
Mohammed Ali Abbas A*A*A - Two mile Ash- University of Bath to study Computer Science
Tharun Subramaniyam A* A* A* - Studying Medicine
Many of our students have shown particular character, confidence and creativity or have contributed extensively to our community, those below have been highlighted by our 6th form team.
Emily Moon Distinction*Distinction C - Christ the Sower - Cardiff to study adult Nursing
Jess Doherty Distinction*Distinction* B - Emerson Valley - University of Chichester to study Social Work
Maaida Omar- ABB- - Summerfield Combined - Aston University to study Medicine
Imogen and Naomi Wells A*A*B and A*AB respectively – Oxley Park- Loughborough University to study Sport and Exercise Science and University of Portsmouth to study Criminology with Psychology
Immy Moore - ABB Christ the Sower- Aberystwyth University to study Fine Art
Harry Cobley- Distinction* Distinction A- Loughton Middle - Full time employment
Of course as in any hugely competitive environment some students may be disappointed with their grades, and they can expect support from our sixth form team.
Most importantly all our students will leave Hazeley as better versions of themselves, ready to take on the opportunities and challenges of the next phase of their lives. We are immensely proud of every one of them and hope that they carry on making the 5D Hazeley vision of "growing a vibrant community of exceptional people" a reality, growing into the very best versions of themselves and helping others do the same.
Mr Nelson