updates and reminders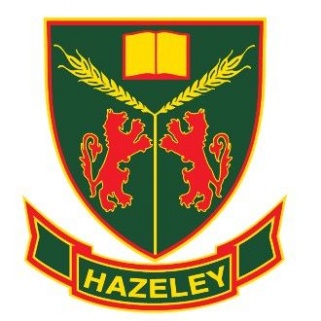 We hope that you find this week's updates and reminders helpful.
Would you like to join a whole school competition whilst also helping to keep the Hazeley Community Safe?
Rapid COVID-19 testing twice a week will help us stay ahead of the virus. If we continue to test at home and report online, we will help to keep life moving forwards.
We are running a competition where £10 can be won!
To enter:
Take a picture of yourself/your family doing your mass testing at home (you must be willing for the picture to be used within school and in our Facebook Parent Portal - The Hazeley Academy Parent Portal | Facebook)
Send the photo to trackandtrace@thehazeleyacademy.com by 3pm each Thursday
Every photo will be placed in a prize draw and each week one will be picked and added to the Parent Portal and shared in school and a £10 voucher will be won!
Keep testing and we look forward to seeing your photos!
Do you want an update on the V2 Grid Road?
A meeting between the developer L&Q Estates, MK Council, Parish Council and local residents took place on the 26 May. This was an opportunity for L&Q Estates to offer a brief presentation followed by a Q&A session. Shenley Church End Parish Council can be contacted at: clerk@shenleychurchend-pc.co.uk should you require any information about the detail of the meeting.
The Hazeley Academy is liaising closely with L&Q Estates and we understand they are looking to make a reviewed submission to Milton Keynes Council by the end of June to secure technical approval. Once this is in place the design information will be shared with the school.
We have made our requests clear:
• A long term safe and effective access to the school for pedestrians, bikes and cars is essential.
• A focus be made on minimising the ecological impact of the transport corridor.
• Support be given to minimise the impact on local residents.
• A priority be made for the safe and effective access to the school during the building period.
• The promotion of clear communication between the residents, school, council and developers.
Do you know that the last day of term school finishes early?
On Friday 16th July students will finish school at 1 pm for year groups 7-10 and Year 12 will finish at 12pm. Please make sure that students are collected promptly.
Would you like to find out about summer school activities for Year 7 to 9?
We still have spaces left on the amazing summer school provision activities we are offering this year. If you would like to sign your child up for these please do so as soon as possible using the links below (year 9 are able to choose from both):
Year 7 and Year 9 Summer School (office.com)
Year 8 and Year 9 Summer School (office.com)
Further information can be found by contacting Miss Whiteman at twhiteman@thehazeleyacademy.com
Can you help the Maths team who are in need of cardboard rolls (empty kitchen paper rolls or toilet paper rolls), for a challenge day they are running over the summer for our new year 7 students (current year 6s)?
If you are able to help by collecting a bag full to send your child in with, the team would be very grateful!
Students can either hand the bag in at the Maths workroom or hand it to their Maths teacher.
As always, please do not hesitate to contact the relevant member of staff if you have any questions or comments.
Please enter some content for your blog post here.